Entertainment Ideas For Dinner Parties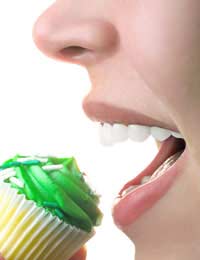 Need some inspiration for your dinner party? Read on. We have listed some top ideas for keeping your guests entertained. Whether you feel like hosting a themed event or a sophisticated affair we will give you some much needed originality.
Girls' Night In
Invite your closest friends over and indulge yourselves in a girl's night in. Get creative and let your imagination run wild. Serve up pink champagne, with your main meal and cupcakes for dessert. Play Audrey Hepburn films or Sex and the City in the background and keep the theme as girly as possible; tie pink ribbons around the chairs, litter the rooms with pretty decorations and sweet scented candles littered. Don't be afraid of getting your guests involved in the evening. Get some beauty products together like face masks and manicure sets and whilst beautifying revert to your girlish childhood with a game of truth and dare.
Latin Night
Who can resist spicy food, thirst-quenching mojitos and some Latin dancing? This is a vibrantly themed dinner party guaranteed to get your guests moving.
When you send the invitations out make sure your guests know that the night will have a Latin theme and get them to dress accordingly; dresses for the ladies and smart suits for the men that they can move in. Decorate your home with light bulbs, decorate your table with bright colours and clear enough space to allow the dancing. Think about hiring a dance instructor or get a "learn to salsa" DVD that you can play during the party. You can apply the same dance theme to an Indian or Moroccan night. In all cases it's a great party idea for your close friends.
Murder Mystery
Once the food has been cleared away its time to get on with the entertainment. The murder mystery dinner party is a good choice. Everyone can play - all you need to do is purchase a game. They all work in the same way, with a CD containing narrative details about the crime and secret clues are given out to each of the players.
The game can last for up to 4 hours so be aware of this when you are planning the evening. If there are enough guests, each one can assume a role and maybe even dress the part for the evening - depending on how themed you want the party to be. Remember to keep it light-hearted. Any game that lasts for more than a couple of hours will need to be fun and stress-free so as the host you can lead the way!
Whichever theme you decide, follow one cardinal rule: tell your guests. Its important that you relay your intention behind the evening in your invitation and that it is made clear to them. Don't be cryptic. If you are hosting a Godfather themed dinner party let them know what to wear and what to bring with them. Don't leave it to chance. Follow this rule and enjoy the evening!
You might also like...