Holding an Event in Another Venue Not Your Home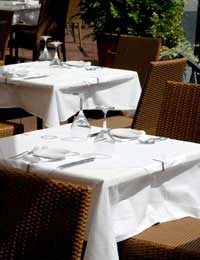 Sometimes it's just not the best idea to hold an event in your own home or office. Perhaps you're planning a party and might be worried about damage such as spilled drinks, or maybe it's just even that you don't have enough space. It's also much easier to enjoy your own party or event if someone else is taking care of the food and drink – and the washing up!
What Type of Venue?
What kind of venue you choose will depend on what kind of event you're holding. For smaller private events such as birthday parties, very often local restaurants or hotels will have private dining rooms where you can hold a sit down dinner party, for example. Or they may have nice rooms for smaller parties that you can book drinks and canapés for.
For an informal knees-up, many larger pubs will have a function room that you can use and this can often be good if you don't have a big budget
If you're looking for something larger, a christening for example, or a larger birthday party, shop around. Often hotels are good for this kind of thing as guests may wish to stay over and it's easy for them to simply climb the stairs at the end of the night. Always check at least two venues for costs and make sure you go and look at the space
What Else Should You Look For?
Check to see if overnight accommodation is an attractive option for your guests – and if it is, make sure you haggle with the venue. If you're planning on holding an event at their venue, they ought to give you preferential rates.
Location is very important – check to see where most of your guests are coming from and ensure that you choose a location that's pretty easy for most to get to. The easier it is to reach a destination, the more people will turn up
Look out also for parking. This can really make a difference to guests, as centrally located car parks can often be extremely expensive!
Catering and Drinks
Think about whether you're going to offer food and drink, and if so, how much of it you are going to be paying for. Will you opt for an arrival drink and then the guests must buy their own drinks? Will you feed them and if so, to what level. Be realistic about costs and make sure your guests know. There's nothing worse than turning up for a party you thought was on the host to find you're paying for everything you eat and drink! If you're prepared, it's a bit different
It's always worth checking out the venue before booking, and if you're planning on offering substantial food to your guests – a sit down meal for example – it's imperative that you engage in a menu tasting, to ensure you're happy with the quality and presentation of the food. And check with your guests to ascertain any allergies and how many vegetarians or other food restrictions you have, so that your chef can prepare alternatives
Invitations
Make sure your guests understand fully the outline, details and location of the event. Include timings, info about parking and accommodation if necessary and an indication of the type of event it is. And whether or not it's all on you!
You might also like...