Choosing the Right Performers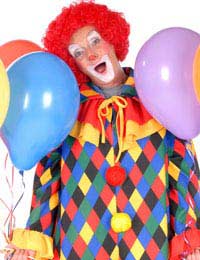 It might well be that you want to add a bit of fun to your event by offering your guests some entertainment. This could range from a solo performer at a grand piano to a children's entertainer making balloons! What you book will depend on the kind of event you want.
Choosing the Right Entertainer
Have a think about what you want to achieve from your performer or entertainer. Are you looking for the wow factor, or just something to amuse your guests? Do you want them to interact or just watch? You also need to think about what facilities you need to offer your performer. For example, if you have a cabaret performer, you really ought to arrange a raised area or stage, some lighting, and a PA sound system.
Many hosts opt for something to be going on in the background, such as a pianist or jazz duo or string quartet. This is particularly effective for drinks parties, or for the reception before a larger event, prior to dinner for example. You might also want to think about 'mix and mingle' performers – those that can circulate without great interruption to your party – magicians or stilt walkers perhaps. Or even caricaturists; this is a lovely option as people then have something to take away with them from the event.
Finding your Performers
Where do you start looking? Recommendations is always a good place to start; you'll often find that by asking around you can find a lead for the performer you're looking for. The internet of course will offer a million performers so worth researching there, and of course you could look at entertainment agencies or event management companies, as they will also have vetted the performer beforehand.
Consider your Guests
Whilst you might really want a very 'blue' comic to do a star turn through dinner, it might not be the kind of thing your guests appreciate! Have a think about the kind of people who are coming to your event and try to consider what entertainment they might enjoy. It's a recognised fact that you can't please all of the people all of the time, but you can definitely hit a majority. You want people to remember your event for the right reasons!
Checking your Performers
It's a risk, hiring a performer for an event, unless you've seen them do their turn before. Anyone can build a convincing website, or create a credible flyer, but if they turn up and do a bad job on the day, there's nothing you can do. When searching for your performer, look for recommendations, see if they have a myspace page you can see their performance on, or perhaps they might have a youtube or DVD with some footage too. These days it's much easier to see this kind of showreel online. Using agencies will also help, as they should have checked them out before adding them to their books.
Children's Entertainers
Finally a word about booking children's entertainers. It's worth asking to see if the performer has been CRB checked (or Disclosure Scotland) as this will give you peace of mind when letting him or her loose on your little ones.
You might also like...