Open House Dining and Secret Restaurants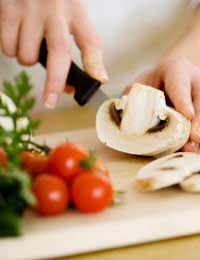 There's a new craze sweeping the country and probably the rest of the world which is that of the secret restaurant, or open house dining. Inspired by Come Dine with Me, the television cooking show where strangers take turns cooking for each other over a week and score each other's food, the new trend is for people to open their homes up to complete strangers, creating a dinner party that the guests pay a fixed 'contribution' to attend.
These underground or secret restaurants are generally run by people who are passionate about food and can often offer extraordinary menus. It's a really exciting way to meet new people as the atmosphere is one of a dinner party, rather than eating at a restaurant, and is therefore more intimate. You will sit with new people and enjoy lovely food and hopefully make new friends. It's an exciting way to enjoy a night out and can be a lot more fun than a restaurant.
How to Find an Underground Restaurant
There are plenty to be found on the internet, and even websites dedicated to listing underground restaurants throughout the UK and beyond. Look at the 'restaurant' sites themselves, checking the menus and also look to see if they have a forum, check to see what other guests have said about the nights. Pick a menu you like the look of and check to see if you need to take wine. As these events are unlicensed it's very unlikely alcohol will be offered as part of your 'contribution'.
It's also well worth asking friends if they've ever been to one, see if you can get some recommendations. To get the best from these events, it's best to try and go alone or as a couple, rather than booking as a group of friends – after all, one of the fun things about this is meeting new people and you will be more inclined to talk to your friends if you all go together.
Contribution Explained
Selling food to the general public usually requires the chef or cook to have Health and Safety certification, and one needs this in order to charge people to eat. Most underground restaurants are run by people who are not chefs, and who are in unlicensed premises, so the use of the word 'contribution' rather than ticket, or menu price, is a way of staying within the bounds of the law. It's a grey area, for sure, and you do take a risk going. If you're unwell as a result of eating at someone's house, you have no claim following the event. Much the same as if you were going to a friend's. So be aware – you're in someone's home, not a restaurant.
Being an Underground Restaurateur
You may find the idea so exciting that you want to run your own underground restaurant. If so, maybe try a few others first, see how people make their events exciting and interesting. Think not just about the food, but how you can make the evening memorable. Think about what you will need as a 'contribution' and then look at how you're going to market it. But most of all, be safe and careful in the kitchen!
You might also like...