Entertainment Etiquette Explained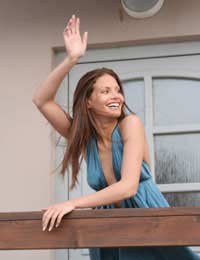 Even in today's fast-paced lifestyle, there is one simple skill, that when learned, can get you through any social occasion - good manners!
Being polite can go far, even in these modern times and it is worth brushing up on your etiquette know-how.
Planning a Party
Whether you are planning to host a gourmet dinner party or an informal drinks gathering never underestimate the importance of sending out the invitations early. Give your guests enough time to RSVP and if necessary, arrange babysitters for their children. It is common courtesy to give at least a week or two of notice, and if you are planning an event on a grander scale, allow approximately a month - after all, you are likely to be in the midst of preparations some time before then.
It is worth mentioning that the invitation should pre-empt your guest's requests. If they have never been to the venue before, include some helpful directions. If accommodation is required, make sure you include the contact details of some nearby options. It is this attention to detail that will save you and your guest's time in the long run.
Meet and Greet
If you are hosting an event yourself, use yourself as an example of what you consider to be acceptable social behaviour. Most guests are likely to take their lead from the host so get rid of any nervousness or unease, breath deeply and exude an air of calm and confidence.
Try and make sure that you are the one greeting your guests at the door. They did after all attend the event because of you and by meeting them at the start of the event they will immediately feel comfortable. It is also a good opportunity for you to ensure that each guest integrates into the setting so try and introduce them to at least one other person present. This should get the conversation flowing and the atmosphere buzzing.
The Main Course
As the event planner, you should know how many people you have invited and how many seats you have available. Always make sure that these numbers tally. Forcing any of your guests to stand or perch uncomfortably does not reflect well on you. If a meal is planned, also ensure that there is enough space at the table. Not everyone will appreciate eating with their plate on their lap.
If you are serving food and invited a set number of guests, you will already know about any dietary requirements. However, it's wise to play it safe and always have a full back option for any guests whose palette may be fussier than yours. Have a choice of red and white wine for example and perhaps a lighter main course option that may be more vegetarian based. This way, everyone will feel like they have been both welcomed and accommodated.
It is important to ensure that all guests are happy. However, this doesn't mean that a few guests are allowed to behave as they wish. Set the rules with regards to smoking. If a small group of guests are ardent smokers but the rest of the group prefers a non-smoking environment, perhaps make another room or space available for the smoking group.
Pace is equally important. Keep the party moving. Conversation should flow and the art of ensuring that it does so is an important skill. Encourage lively and varied conversation but avoid sensitive issues if you think that some guests may be offended. If you feel that the conversation is going down the wrong avenue, take control. Start a new stream of conversation or if that fails, introduce the next course or a special drink and ensure that all eyes and ears are on you.
Of course, the odd etiquette gaff can be expected. If you are in an informal environment with close acquaintances, language and behaviour may not always be the height of decorum. But try and remember not to do the following:
Don't eat before your guests!
Don't try and push people out of the door early and if you are hosting a party at an external venue, don't be the first to leave!
Don't forget to thank your guests for coming as they leave. They made the effort and so should you.
Ultimately, entertaining should be fun and pleasurable. The rules of etiquette are not designed to make it a stressful experience. They are designed to ensure that everyone, including the host, is happy. Try and avoid being overly concerned with what you are doing and whether you think it is right or wrong. Do what you feel is right and do it with grace and humility. If you follow this rule no one will notice the mistakes.
You might also like...