A Crash Course in Hosting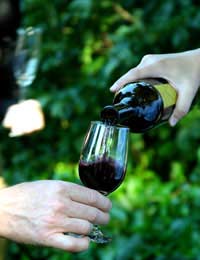 Delicious food and great company are essential to any celebration but it is the unexpected details added by the host which can make an event extra special. If you are about to embark on your very first dinner party or drinks party and the nerves are steadily building up inside - stop! Read this short guide and find out all you need to about being the perfect host. Trust us; it's not difficult and your guests will thank you.
Invitations
There is no doubt that the pressure of being the perfect host can be immense. Parties are intended for relaxation and pleasure - for the guests anyway. The host is expected to flit from one guest to another and to ensure that the event runs smoothly. There are some good tips that any experienced host will be able to dispense to first timers.
The first challenge of holding any kind of event or party is deciding who to invite without offending anyone. Once you have recovered from this hurdle, send out the invitations. You can do this by text, email or by a formal letter. It is also worth calling everyone on your list at least one week prior to the actual party and personally invited them again. This is the single most effective way to eliminate any hurt feelings if that invitation got lost in cyberspace or in the mail.
Food and Drink
One key piece of advice is to make your food selections carefully. If you know that one of your guests is allergic to a particular food item, do everything you can to avoid using it. You really don't want to be remembered as the host that poisoned one of their guests!
If one of your guests volunteers to bring a dish with them, never say no. If they bring a gift, accept graciously. Even if their dish or gift doesn't conform to your own personal tastes, it would be unacceptable to refuse. They want to help, so let them.
If alcohol is going to be on the menu try and find out your guest's preferences. If you have a never-ending budget, get a good selection of red and white wines and spirits and remember to have coffee and a range of soft drinks available, as well as water. A good host will cover every possible request and even if you are planning a drinks party, not everyone will be drinking alcohol.
Decorate your venue with music and a theme that matches your crowd. If your crowd is of a mixed age group try not to alienate a section of it with loud dance music or conversely, slower waltzes. Play it safe with some mainstream easy listening at a volume which doesn't intrude on the party. Have the same age related considerations when it comes to decorations. If lots of children are going to be running around, put the candles well out of reach or perhaps ditch them altogether and opt for dimmed lights to create the same effect.
Unwanted Guests
If you do not want children in attendance at all, say so. It goes without saying that you should do so as politely as possible. Don't play favourites either. If you won't allow the children of one couple of attend, don't allow the offspring of others to come because they might be better behaved. It will just create unnecessary resentment. There are of course always exceptions and if one of your guests has a last minute hiccup with the babysitter, consider bending the rules so that they can attend.
Dress should be at your discretion. If you want everyone to dress smartly and make a real effort, you must say so. Leaving the dress code open will result in most people adopting a smart-casual approach to the evening. If that is not what you intended then you should not have left it to chance. Make it clear on the invitation what type of event this is going to be and what people should expect to wear.
If there is one thing to take away from here it's this: smile. You are the host. You invited these guests to your party so treat them as you would like to be treated. If you remember this, the rest is easy and you will be praised as the perfect host for years to come.
You might also like...