Organising a Hen Party: 'Hentertaining'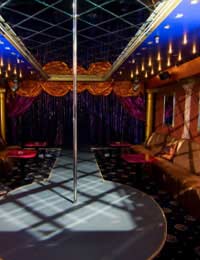 If you've been tasked with organising your best friend's hen party you might be wondering where on earth to begin. With so many different people to please it can be tricky to find an idea that will appeal to all, but one of our unusual ideas might be just the thing you're looking for. There's not a boozy European weekend or a pub crawl to be seen.
Hen House
A great idea for an older bunch or a group that includes pregnant women is a hen party at home. The great thing about an at home hen do is that you can be as raucous or civilised as you please. From afternoon tea with champagne served by a naked butler to spa treatments from a mobile therapist, there are loads of ideas you can easily bring to life in the bride-to-be's own front room. Work out your costs well in advance – your guests may not expect to pay for an at home hen party, but you don't want to get stuck with any expenses.
Try Anything Once
Pole dancing lessons are a fantastic ice breaker for a group of girls who may never have met before. It's fun, cheeky and guaranteed to be a day to remember. Pole dancing classes are now widely available and make the perfect way to work up an appetite. By planning a meal afterwards you'll be catering for those guests who may prefer to skip the lesson and join the group for dinner later on. You'll certainly have plenty to talk about!
Skiing or Snowboarding
Another active idea is to plan a day learning to ski or snowboard. This is a fabulous idea for a group of action-orientated girls and should mean you're ready to take to the slopes at the end of your day-long lessons. Indoor snow complexes offer learn-in-a-day sessions providing laughs, fitness and a chance for you all to walk (or hobble) away with a new skill. You'll learn the basics of either skiing or snowboarding, so your hen party guests can choose to be simply cool or uber-cool and you can all gather in the bar afterwards to swap notes.
Cook up a Storm
A day's cookery course is a really good way to learn something new while letting your hair down and enjoying some great food and wine. Whether it's pasta-making or cake-baking, a cookery course will appeal to everyone – we all love to eat. This idea particularly suits a quieter, more sedate group of hens and might suit an older group better than a day spent on the slopes or up a pole. You'll find cookery courses on the internet, some of which can be combined with a residential stay for a weekend away with a difference.
Hosting a hen party can be a logistical nightmare, but forget trying to please everyone and go for an idea that will appeal to the majority. Work out your costs early on and include these details when you send the invitations so that your guests know what they're in for from the start. When the day comes, arm yourself with a camera and let the good times roll!
You might also like...