A Guide to Halloween Entertainment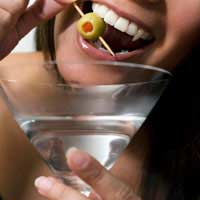 Pumpkin lanterns, scary costumes and treats. These are the key ingredients for a good Halloween party. Get the most out of the annual fright night and read our short guide that is full of tips and plenty of tricks.
Think fun
Halloween is not a time to hold back. The decorations and the costumes you don't now would be, at any other time of year, considered extremely tasteless. But this is Halloween and for this festival, it's all about having fun.
Decorations
If you are planning on holding a Halloween party make sure that your house or apartment is decorated accordingly. Think about really pushing the boat out. A wreath of dead flowers at the door alongside sets the scene - it sounds morbid but this is Halloween after all!
Those with more time and a bit more space can light the pathway to the house with pumpkin lanterns. These days you can buy spray on cobwebs and the addition of this to the front garden will create a spooky entrance.
Inside the house, turn down the lights. Halloween is a festival for the night and so the lights should be dimmed. Candles are a good way to create a mystical atmosphere. Alternatively, replace your standard light bulbs with red ones to give a ghoulish feel.
Costumes
Children, parents and grandparents alike can dress up tonight! If you have ever thought of dressing outrageously but been too afraid, this is the night to do it! Follow the classic route and dress up as a witch or a ghost or try something more adventurous. A playboy bunny outfit can even work on Halloween, although maybe not for a family gathering!
Food and Drink
All the standard food and drink ingredients should be present, as they would for any other party. A big bowl of punch and a wide selection of drinks should be available alongside some servings of satisfying food.
The difference with a Halloween party is that you can let your devilish side come through and add a twist to all of the above!
Don't be afraid of adding a spider or a fake eyeball or two to the table decorations, or even within the punch (although a friendly warning to guests to watch out for the hidden extras might be a sensible idea!).
In the dim lights, a cut up hot dog might take on the appearance of a severed finger. Play on this. Prepare spaghetti and add some red and blue food colouring for veins! Cocktail onions in a bowl can pass for eyeballs!
Whatever you do, make sure you have some treats ready for those "trick or treaters" that come knocking on the door. Nobody wants to be turned away empty-handed!
Entertainment
You can never be too old to play some Halloween games and you are never too old to make a fool of yourself. This time of year is packed full of some very silly and fun games so use Halloween as an excuse to revert to your childhood!
Apple bobbing is a classic Halloween game and incredibly easy to set up. All you need is a bowl, some water and apples. Then try and get any willing guests to fish them out without using their hands.
Get your guests screaming! Line up a row of boxes and fill them with different textures. Place some cold lumpy custard and something furry and slimy, and blindfold a willing guest to touch the things inside. This is guaranteed to test anyone's bravery!
If you want something a little more conventional, an old-fashioned disco might be an option. At the start of the night, play creepy songs that you can download from the internet. Later on, the more mainstream songs can hit the record player and don't forget to take photos of your friends dancing in their crazy costumes!
This is a time of year to really indulge your imagination. Transform your home and yourself and celebrate this spooky night!
You might also like...