Five Ways to Expand Your Horizons Through Alcohol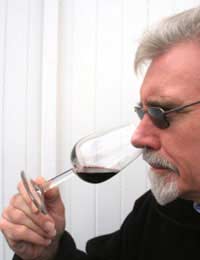 If you enjoy alcohol and would like to develop your appreciation for it, here are five ways to combine your alcohol enjoyment with a wider view of the world.
A Cruise
There are wine cruises of every kind and description, from river cruises in Europe to tours of the emerging world vineyards in places as unusual as Vietnam and China, or even tours of places where there are no vineyards, such as the Galapagos Islands that explore the beautiful wildlife and scenery of remote regions along with wines from the nearest vineries in South America.
Combining your holiday with a wine appreciation course or a gourmet wine and dine option is a way of really increasing your understanding of the role of the vine in the ancient world and the modern one and it's contribution to global culture.
A Wine Course
Wine courses can be as short as a single day or as long as a four year education with a qualification at the end. They blend a fascinating range of academic disciplines history and geography, the biology and botany of viticulture and the complex chemistry of wine-making, then there's the process of wine classification and the mysteries of serving wines properly. Some options that really expand your horizons include:
Regional studies - often called terroir certification, which explore when and why each wine came to prominence in a region, the role of local climate in creating wine, key grape varieties and the role of vintage in creating a fine wine.
Cellerage – where you learn how to run a wine cellar and are given tips by the world's greatest wine-makers, buyers and consumers.
Tasting courses – perhaps the best known wine courses, which give the chance to try some of the best wines from a region, and develop a palate as well as an understanding of how local food (gastronomic traditions) can interact with wine to create a holistic blend of culture, flavour and history.
A Mixology Class
Mixology is the art of making cocktails and again, a mixology class can range from a couple of hours in a local bar through to a certificated qualification taken at evening classes. Learning mixology involves more than just getting jiggy with a cocktail shaker – understanding the basics of molecular chemistry allows you to appreciate why certain alcohols mix well with others and others don't.
Cooking With Alcohol
Glugging wine into a spaghetti bolognaise or pouring some sherry into a fruit salad is something we're all familiar with, but you can really expand your repertoire by trying some new ways of cooking.
For example, what favourite dish could you flambé? It simply means setting fire to alcohol poured over a dish, most famously in crepes suzettes.
If you have leftover wine, try freezing it in ice cube trays, then you can add a couple of blocks to soups and gravies to give them extra oomph.
Use alcohol in milky or creamy sauces. But when you do, heat the chosen booze in a saucepan to burn off all the alcohol before adding it to the sauce to ensure it doesn't curdle.
Geology And Wine
The geology of rock influences wine in two ways: through the chemical composition of the rock itself and through weathering, the way it breaks down. Understanding the geology gives you a chance to appreciate the key regions of the world of wine. One way to really master geology is to take a walking tour of a region, exploring the physical landscape as well as tasting local wines.
You might also like...