Salsa Dance Classes at Your Party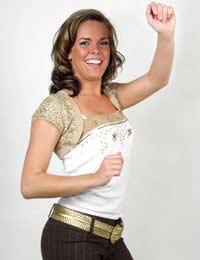 Something that will really make your party go with a swing is the inclusion of hot latin dancing! But the chances are – unless you're living in South America – that most of your guests will not know how to dance like this. So it might be enormous fun to offer them the opportunity to learn.
Setting the Scene
Theming your party to incorporate the salsa classes could really help get everyone in the mood. Suggested ideas include Rio Carnival, Havana etc – have some fun with the elements of the party and create the right atmosphere. Offer mojitos as people arrive and include brightly coloured foods. Think fun, think bright colours. Mostly you want to make sure people have all arrived, are relaxed and have had a chance to settle in and say hello to each other properly before kicking off any kind of formal entertainment. At least let them have a couple of drinks and start to relax.
Getting in the Professionals
In your area there are bound to be venues or clubs that offer salsa dance classes. Contact these dance clubs and let them know you're having a party and you want someone to come in and teach salsa to your guests. Mostly the dance instructors will come in pairs as it's hard to show a close partnered dance like this on your own, but talk through how relaxed or formal you want the teaching to be. Some classes like to pair couples up as soon as possible, others will run large rooms of people learning the moves in lines before letting them loose on each other in a much more informal style. You'll know your guests and what will suit them best so bear that in mind when planning the 'lesson'.
Check the cost of the lesson and find out if they will intend to stay on or if they will pop in and out afterwards. Make your preference clear at this stage. In an informal setting it would not be unusual for the dancers to stay and mingle, maybe even dance with the guests. But if you'd rather they left again you should have that conversation when booking them. Find out if they require any food or refreshment as part of the deal now too, as this can avoid misunderstandings at the event.
Getting Everyone Involved
It's fair to say that salsa dancing is more popular with women than men, who are often more inhibited on the dance floor. For this reason, an informal style is often better, and it's certainly a good idea to let everyone have a drink or two before unleashing a salsa lesson on them. But make it fun, and lighthearted. Very often those who have felt too shy to join in initially will feel more like it once they've seen everyone else having a blast. Don't put pressure on people – you can guarantee a good handful of women will get things started and people will join in more and more as it goes on.
Get the Right Music
To the untrained ear, most latin music can sound very similar but there are differences and depending on what your instructors teach you'll need to think about your music. Talk to them about what they plan to use during the lesson and find out how they want to operate their music – ie do they require a CD player, or something to plug an iPod into? Ask them about having music to play after the lesson too, so that guests can practice what they've learnt.
Ensuring Enough Space
Have you got enough room for this!? Again, check with the instructors about how much space is needed, but if you have lots of guests and not much space, this can be an issue. Maybe look at using outside space in the garden. But think about this before booking your instructors
How Long?
How long will your lesson be? Again, you can be guided on this but you want to strike a balance between giving your guests enough steps for them to be able to put together some proper dance moves afterwards, and going on so long they lose interest.
You might also like...