Classic Party Cocktails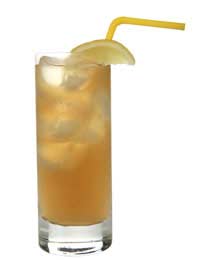 Every bar in every city across the globe seems to lay claim to an innovative new drink and everything from fashion to music has influenced drinking trends. The cranberrytini and the kiwi mojito have both come and gone. The truth is that few cocktails have managed to achieve cult status and survive the test of time.
The following are some of the most famous and best-loved cocktails. Dish these up at your party and your guests are going to be a very merry bunch.
Essential equipment
The recipes to these iconic drinks are listed below.
Before you embark on a mixing session, get some equipment ready: a cocktail shaker, plenty of ice, a few lemons, limes, a measuring glass, high ball glasses, martini glasses and of course as many different types of alcohol as you can lay your hands on! Some of these drinks require multiple ingredients which goes some way to explain why the price tags are normally so steep in the bars and clubs!
The Recipes
Try and follow the recipes as closely as you can. Of course, you want your party to go with a bang but overestimating the alcohol measures might take you and your guests into dangerous territory.
Caipirinha
Practically Brazil's national drink, the caipirinha has now been adopted over here. Indulge in this strong and sweet drink with the following recipe:
You will need:
50ml Cachaca,
1 lime,
2 brown sugar cubes
Preparation:
Cut the lime into eighths and place into a glass with the sugar cubes. Mix them and fill the glass with ice. Top up with the cachaca, stir and serve.
Daiquiri
A popular classic, the daiquiri is a choice for those with a sweet tooth:
You will need:
50ml Havana Rum,
1 tablespoon of sugar syrup,
freshly squeezed lime juice and some crushed ice.
Preparation:
Pour all of your ingredients into a cocktail shaker and shake for 10 seconds. Simply pour into a cocktail glass and serve.
Kir Royale
A drink for the sophisticated, open your best champagne and indulge.
You will need:
25ml crème de cassis
champagne
Preparation:
Pour the crème de cassis into a flute; pour the champagne in very gradually. The champagne should make up 80% of the drink.
Long Island Ice Tea
Men and women alike enjoy drinking this lethal cocktail. Raid the drinks cupboard and follow these instructions:
You will need:
12.5ml Vodka,
12.5ml Gin,
12.5ml White Rum,
12.5ml Tequila,
12.5ml Triple Sec,
25ml fresh lemon juice,
a dash of gomme and some cola
Preparation:
Mix the ingredients in a tall glass. Pour the cola in last, stir and garnish with a lemon wedge and a straw.
Manhattan
Join the Sex and the City cast in a toast to this classic cocktail:
You will need:
50ml Rye Whiskey,
25ml Sweet Vermouth
1 dash of Angostura Bitters.
Preparation:
Simply stir the ingredients together or use a cocktail shaker if you have one. Strain in to a martini glass and serve.
Margarita
A good basic, the margarita can be as strong as you like. Don't forget the salt!
You will need:
50ml Tequila,
25ml Triple Sec,
25ml freshly squeezed limo juice.
Preparation:
Add ingredients together and shake for 10 seconds. Serve in a salt-rimmed martini glass.
White Russian
Creamy, comforting and Moorish, the White Russian is a perfect nightcap for those late night parties.
You will need:
50ml Vodka,
25ml Kahlua,
25ml single cream and ice.
Preparation:
fill a glass with ice and pour the vodka and kahlua in. The cream should then be added and layered on top. Serve.
So there you have it - your recipe to party success. Of course, if you want to add that something extra you could follow the lead of Tom Cruise in Cocktail and try a dramatic and daring mix routine! Our advice? Simply follow the recipe, mix and serve and enjoy your concoctions!
You might also like...