Where to Host Kid's Parties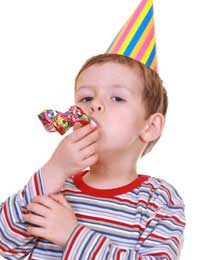 Do you invite lots of young guests to run riot in your house or do you play it safe and hold the party at an external venue? Here we will try and help you answer these questions and give you some tips and tricks on how to host a perfect kid's party.
Home Sweet Home
A lot of kid's parties are held at home. Home is cheap and most of your child's friends are going to know where the party is being held. The party girl or boy will also be most comfortable at their own home as will you, as the head organiser.
Get the kids involved in making the food, putting up the decorations and creating the theme of the party. If it is a little girl maybe she wants a ballerina themed gathering. If it is a boy maybe a theme like football or dinosaurs will get him excited. As it is at home you will have plenty of time to get the venue ready for the arrival of party guests. Take any shortcuts that you need to in order to make the most of your available time. Buy pre-made mini pizzas or a birthday cake. After all, mums and dads need help whenever they can get it!
Public Halls
In almost every town and village there is a communal hall that will be available for hire. This might be a local leisure centre, a church hall or a Scouts hall. Hire is normally about £50 for the afternoon, although prices do vary and you could find it cheaper or even more expensive.
Whichever one you go for, on the day get there a couple of hours before the party starts. This will give you time to put up the decorations and organise the catering.Think about presentation before you get there. Will you have to bring a portable table for the food? Will you need to bring a stereo for music? Is there enough room to accommodate the children, parents and entertainment? These considerations are key to organising a successful children's party at an external venue like this.
Fast Food Restaurants
There are plenty of fast food outlets that will hold your party for you.
Now although we all know that a key to a healthy diet is to avoid dining at such places, a birthday is a special occasion so you can afford to splash out and treat the children to an indulgent day.
The beauty of this arrangement is that you can more or less sit back and let the venue to take control of the party. All you have to do is tell the invited guest's parents when and where it is being held. Entertainment and, of course, the food, is all laid on so there is very little for you to worry about. Some venues even have separate rooms that can be transformed into discos so that the little partygoers can dance their energy away for most the afternoon.
The good news is that as well as being a stress-free option it is also fairly affordable. Factor up to £10 a head.
Other Ideas
Outdoor activity centres, theme parks, trips to London for the day or a trip to the local cinema; these are all viable children's party ideas.
These are likely to be the pricier options and the total cost may result in asking other parents for a contribution. If that is going to be the case, make it clear on the invitation – you don't want to have to ask a parent for the cash after the event; this is awkward and may create bad feeling.
Most parents will appreciate that such activities involve expense and they will also appreciate how great the day will be for their child and their friends. State it on the invitation and you should have no problems.
Wrap it up
Before you choose your final venue think about what your budget is. If the budget is pretty much non-existent then having it at home is most likely to be your only option.
If you have a budget – think about your priorities. Do you want to get involved or are you happy to let the professionals intervene and handle all the party preparations yourself? If it is the later then a restaurant party may be the most appropriate choice for you.
Think about what you and your child want and get that party started!
You might also like...