About Our Site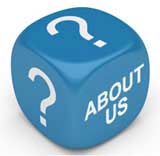 EntertainmentExpert was formed to offer a unique reference point on trouble free, effortless entertaining.
Whether you're a mother who entertains everyday of the week or someone who hosts the occasional party, entertaining can be a tricky skill to master. A host or entertainer can experience a number of problems when faced with the often-overwhelming task of keeping a person or group amused and entertained.
Many people become anxious and frustrated when organising some form of entertainment or event, which is why a little effort and some help from expert sources can make the experience much easier and less stressful.
If you're a mother and you need a few fresh ideas on how to organise a children's party or an employee having the boss round for dinner, EntertainmentExpert has a list of well researched, valuable topics compiled by our experts to help you put on an event that everyone will enjoy.
The website tackles problems such as catering decisions, dress codes, dealing with difficult guests and the all important invitation. Our experts have assembled a range of knowledgeable articles that have been sub-categorized into helpful topics such as kid's parties, seasonal entertaining, special occasions, drinks parties, dinner parties and an entertainment guide.
These topics cover an array of subjects that include valuable tips and information that can act as a guide to whatever kind of entertaining you are putting on.
We pride ourselves on gathering expert advice that appeals to people of all ages and backgrounds who are taking on the often difficult task of entertaining.

Related Articles in the 'Site Information' Category...